Something Blue
I have chosen a traditional symbol of femininity, a wedding dress, as the canvas for this piece. I have incorporated cyanotype printing on fabric and the language of flowers to create a narrative that, on the surface is easy and pleasing, but upon deeper inspection reveals a more layered and nuanced dialog.
Something Blue is the study of the life and dreams of a single woman who ended up far from where she originally thought she would be. In the words of Joan Jett, "I'm a spinster, I don't need no rules… I'm no one's wife and I'm not your little girl, Don't tell me I'm useless cuz I want more from this world."
Each flower or plant chosen for this piece bears significant meaning
Individual fabric panels were exposed with different plants or flowers. Then they were stitched together. The Fennel Bulb is in a prominent place and signifies Strength.
Detail of front panels -- White Oak
The White Oak leaves signify Independence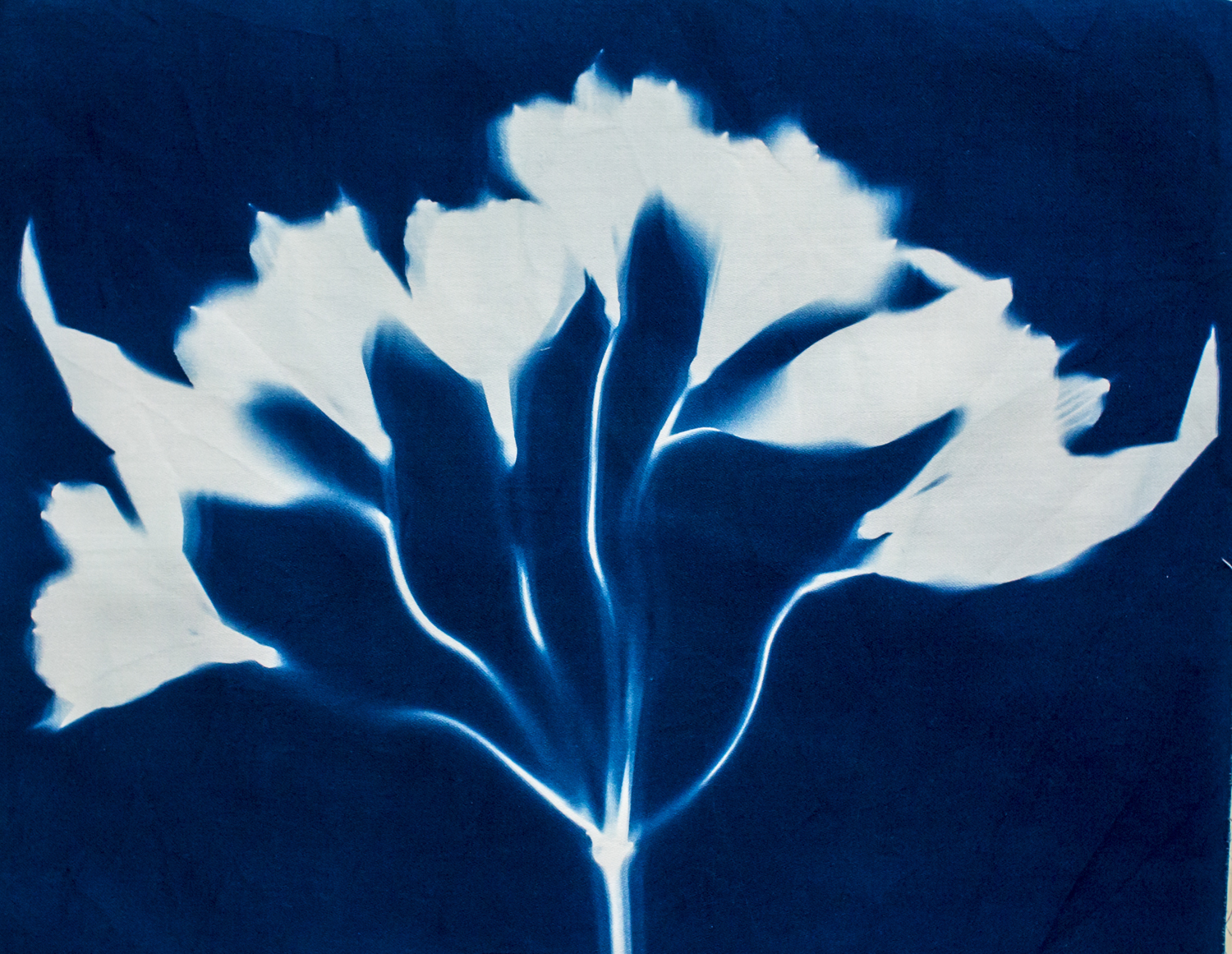 Detail of panel -- Alstromeria
Alstromeria signifies Friendship
Detail of panel -- Arborvitae + Heather
While Heather signifies Solitude, Arborvitae signifies Everlasting Friendship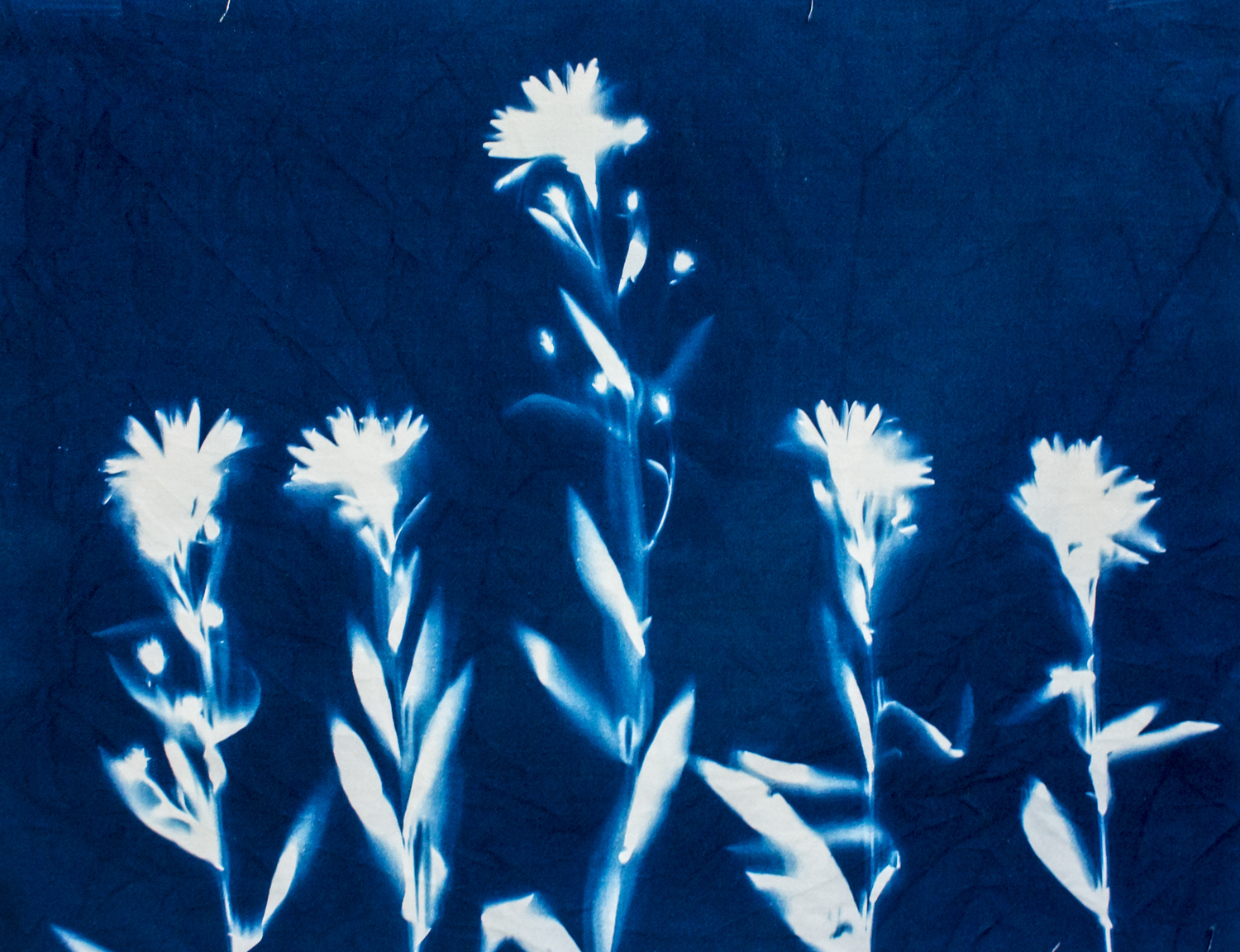 Detail of panel -- Aster
The Aster represents a Talisman of Love and signifies Trust
Detail of panel -- Baby's Breath
A standard in bridal bouquets, Baby's Breath signifies Purity of Heart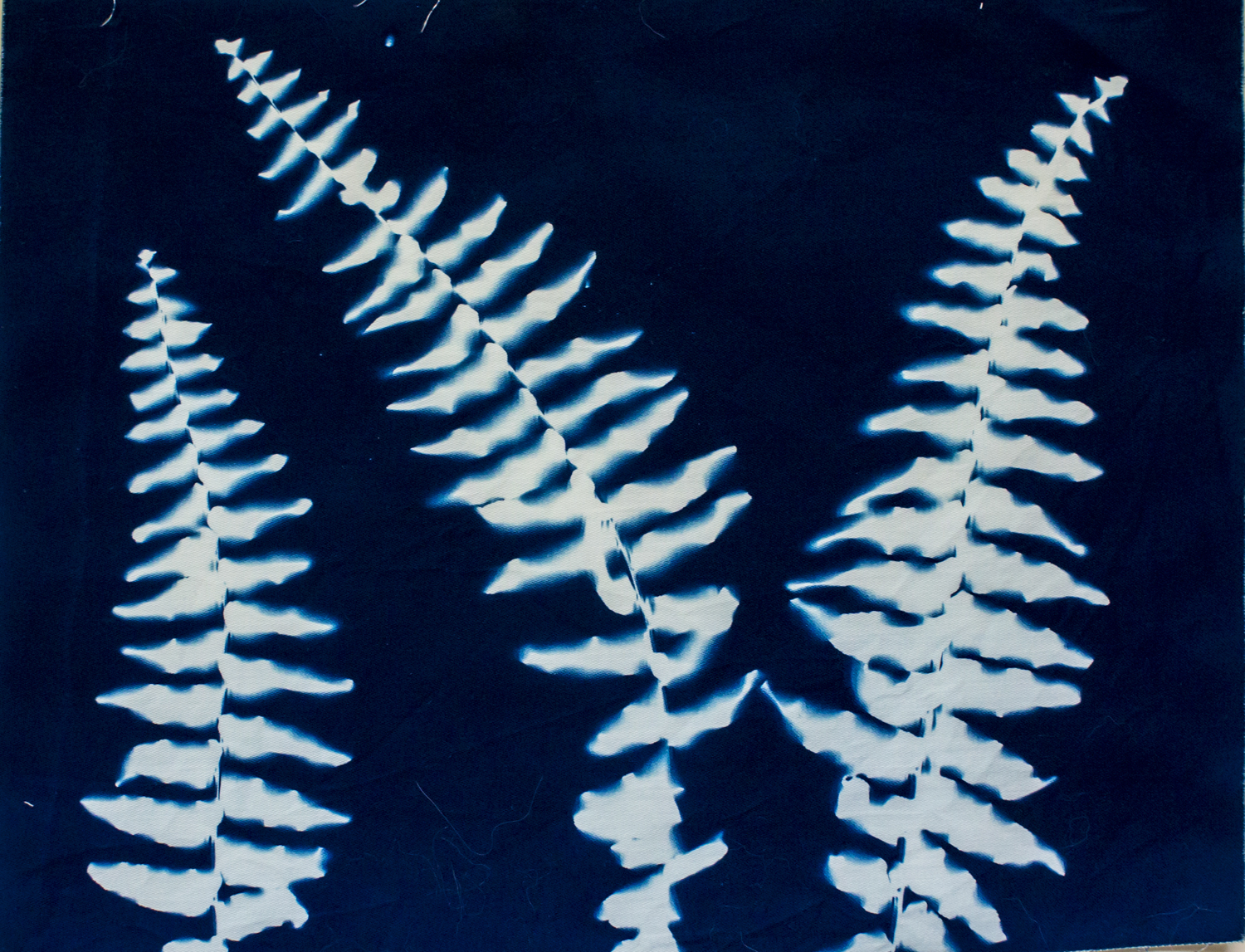 Detail of panel -- Fern
The Fern signifies Confidence and Sincerity
Detail of panel -- Gladiolus
The Gladiolus signifies Strength of character, integrity, and honor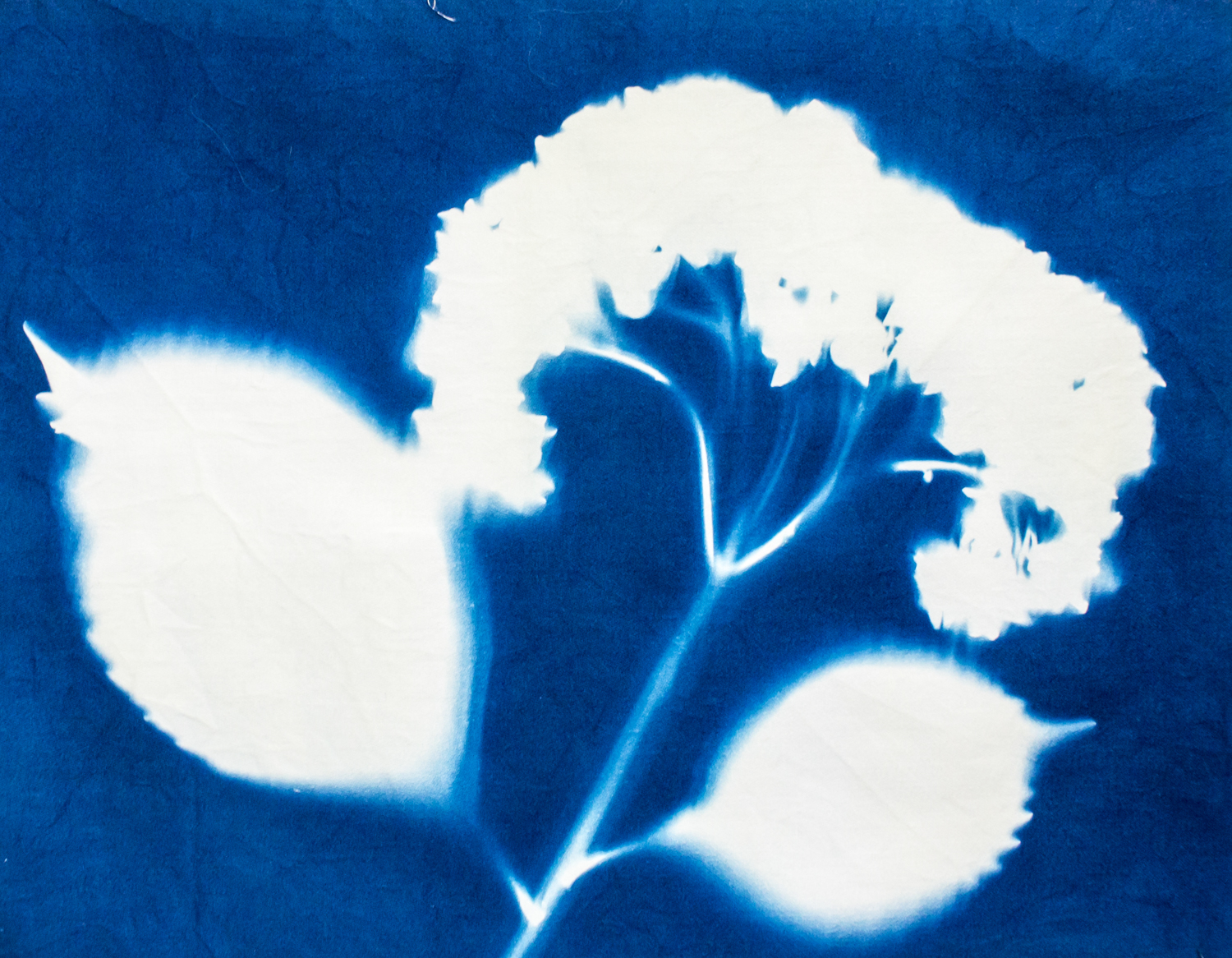 Detail of panel -- Hydrangea
The Hydrangea signifies Heartfelt gratitude for being understood
Detail of panel -- Dandelion + Stock
While the Dandelion signifies Overcoming Hardship, Stock signifies a Happy Life and Contented Existence
Detail of panel -- Parsley
Parsley signifies Festivity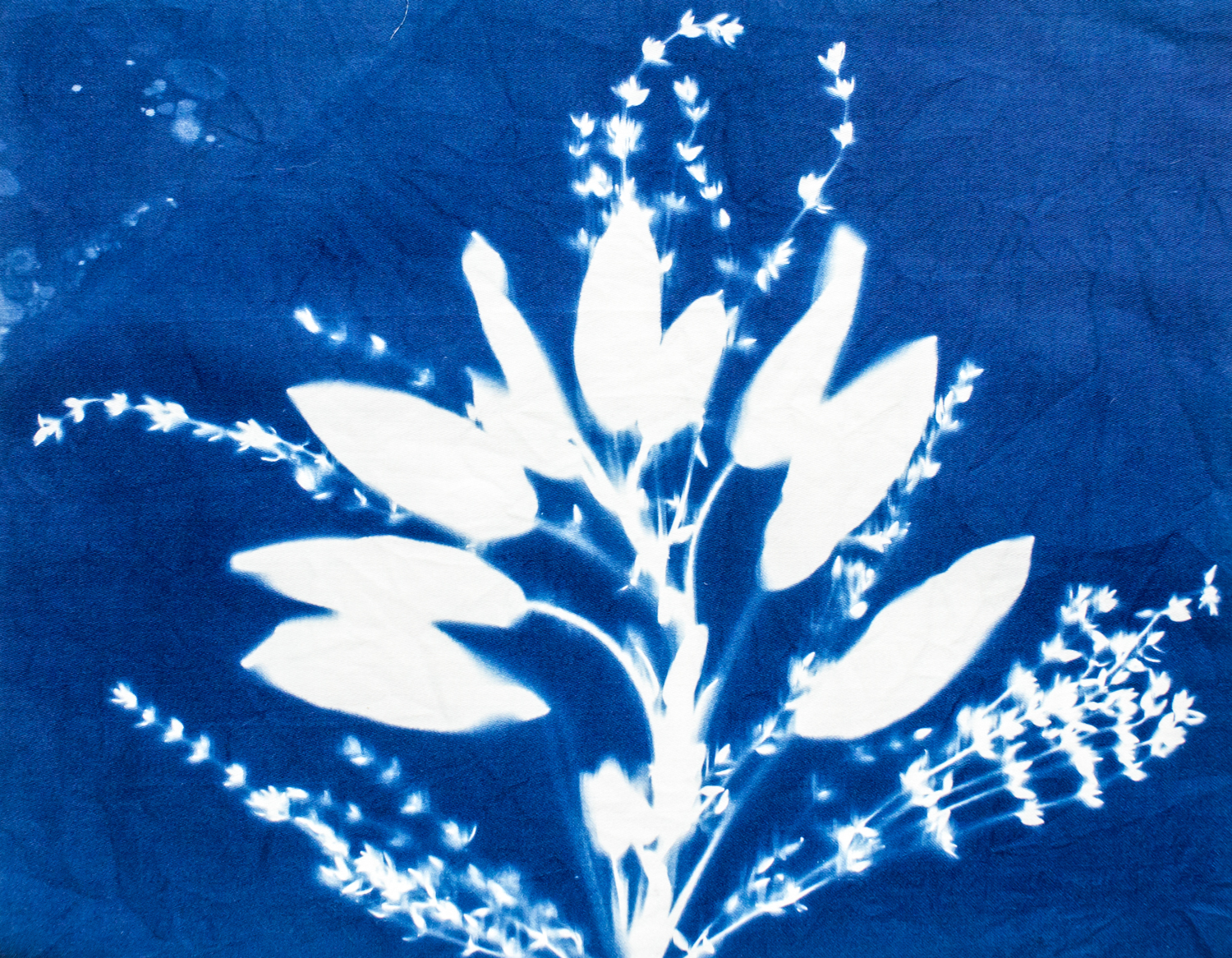 Detail of panel -- Sage + Thyme
Sage signifies Wisdom while Thyme signifies Thriftiness… There is no rosemary represented on this piece because it kept reminding me of Ophelia's speech of despair in "Hamlet"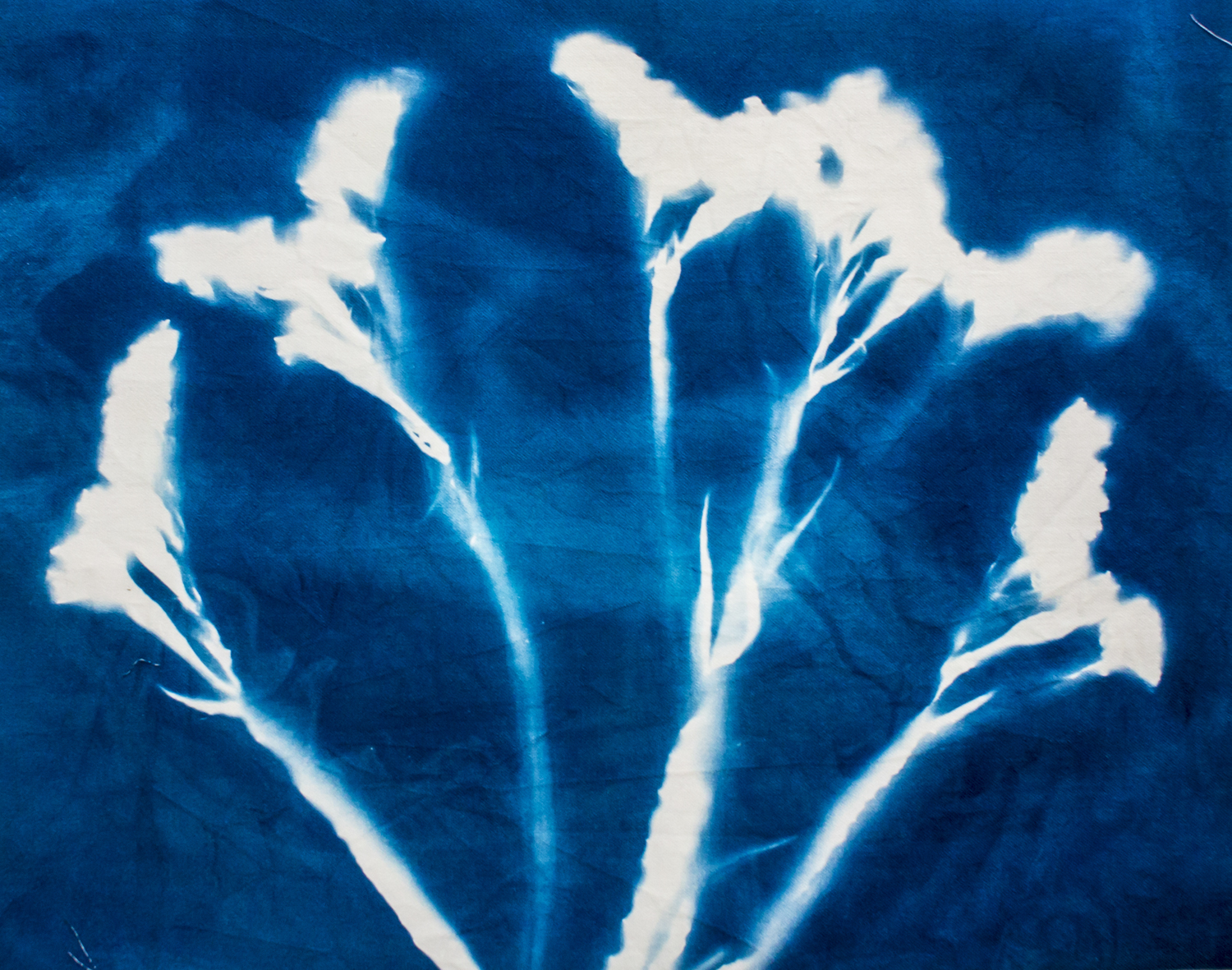 Detail of panel -- Statice
Statice signifies Success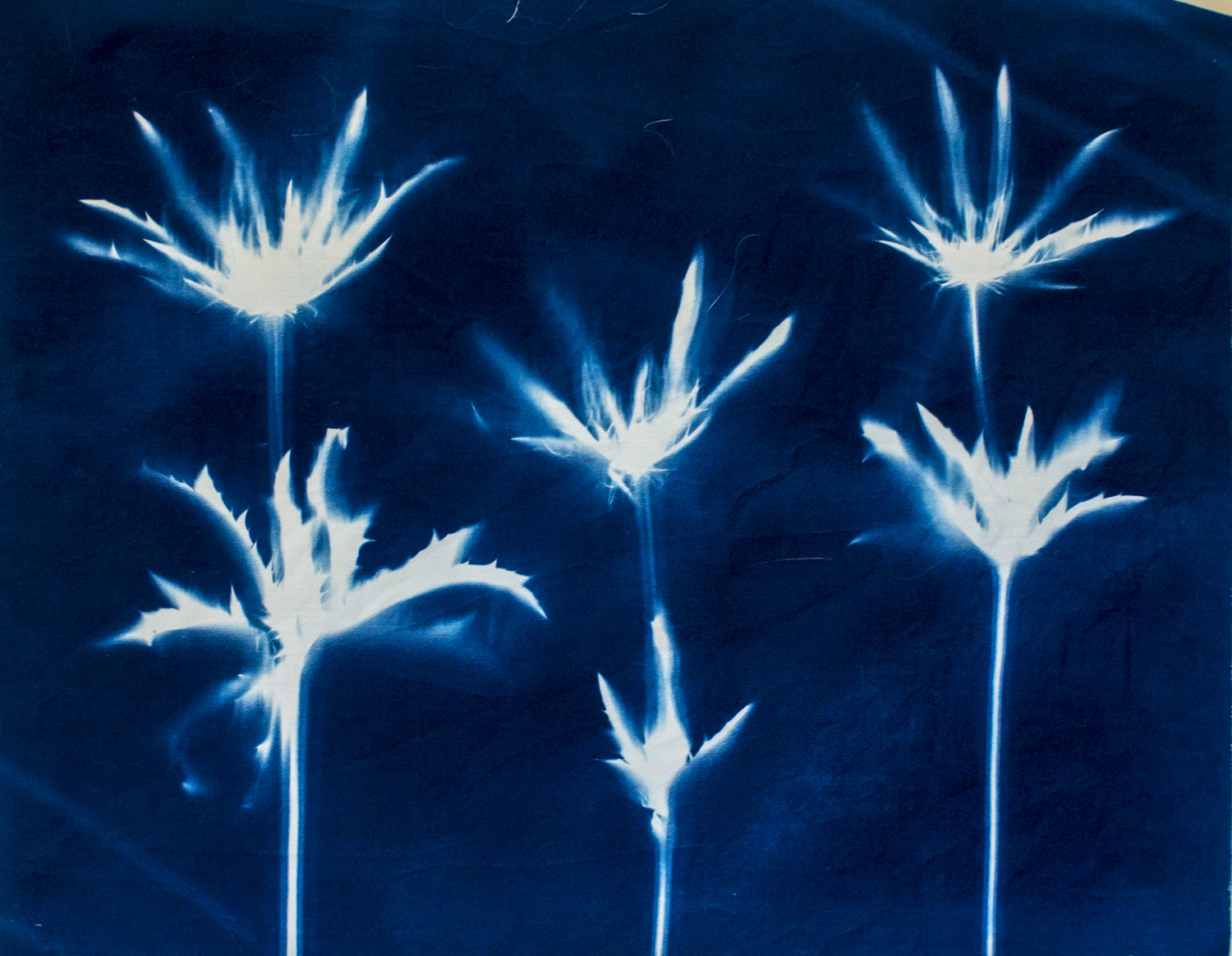 Detail of panel -- Thistle
The Thistle signifies Warning